This beetroot juice is a detox drink that actually tastes good!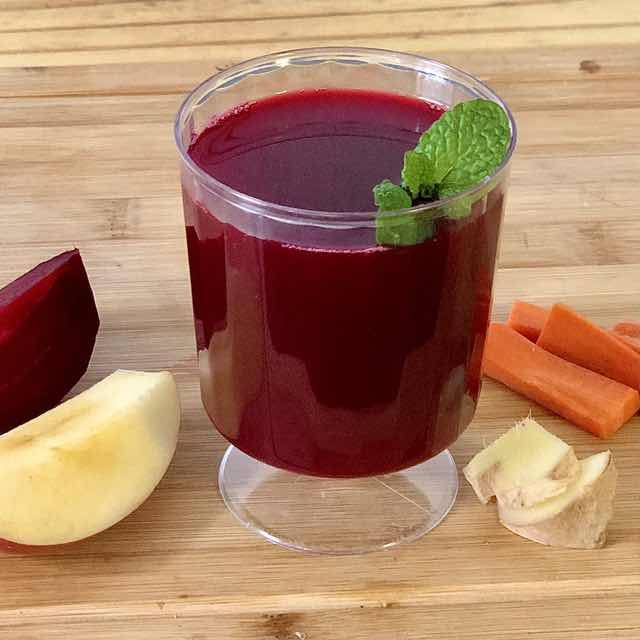 How to make beetroot juice using a blender
Description
Here I am going to show you, how you can make a healthy detox drink using beetroot, apple, and carrots. You can make it using your blender, you do not need a juicer! This drink is a healthy detoxifying and anti-inflammatory drink, that is full of vitamins and minerals! and as a bonus, it tastes great as well 🙂
Instructions
Combine the beetroot, apple, carrot and ginger pieces along with a cup of water and blend until smooth
Strain it using a cheese cloth
All done!
Video
Beetroot juice, beetroot juice benefits, beetroot and carrot juice, how to make beetroot juice, how to make beetroot juice using a blender, carrot beetroot juice, carrot beetroot detox juice, detox drink, beetroot recipes, tasty beetroot juice, abc juice, abc juice recipe, how to make abc juice, how to make a detox drink, beetroot, beet juice, beetroot healthy drink, beetroot drink for weight loss, beetroot immunity booster drink, #detoxjuice, #beetrootjuice