This Oreo Cake is moist and delicious and is probably the easiest cake you will ever make!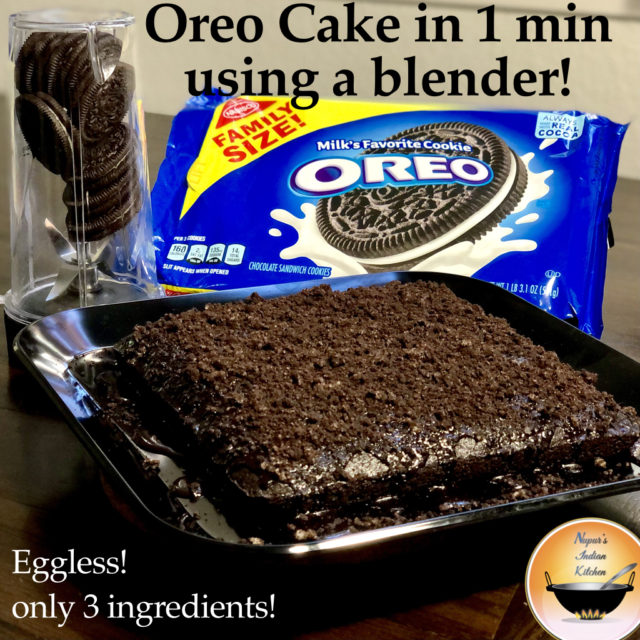 Easy and delicious Oreo Cake using a blender
Description
The batter for this Oreo Cake takes 1 min to make in your blender and has only 3 ingredients. The cake is soft and delicious!
Instructions
Preheat your oven to 180°C or 350°F
Add 24 Oreo cookies to a grinder jar along with baking powder. Grind to a smooth powder
Add milk (at room temperature) and blend to a paste (don't over blend)
Pour it in a 6 inch baking pan that is greased and lined with parchment paper
Bake for 15 min or till a tooth pick comes out clean
Cool down the cake completely and de mold it
Cover the cake with chocolate syrup and sprinkle some crushed Oreo cookies
Video
Oreo cake, Oreo biscuit cake, Oreos, Oreo dessert, Oreo desserts, Oreo cake recipe, how to make an Oreo cake, Oreo recipes, Easy Oreo cake, easiest Oreo cake, oreo cake recipe, oreo cookie cake, how to make an oreo cake, how to make oreo cake, oreo cookie cake recipe, make oreo cake, oreo cake in oven, oreo cake 3 ingredients, Quick Oreo cake, Eggless Oreo cake