This cucumber sandwich is refreshing, especially during summer time!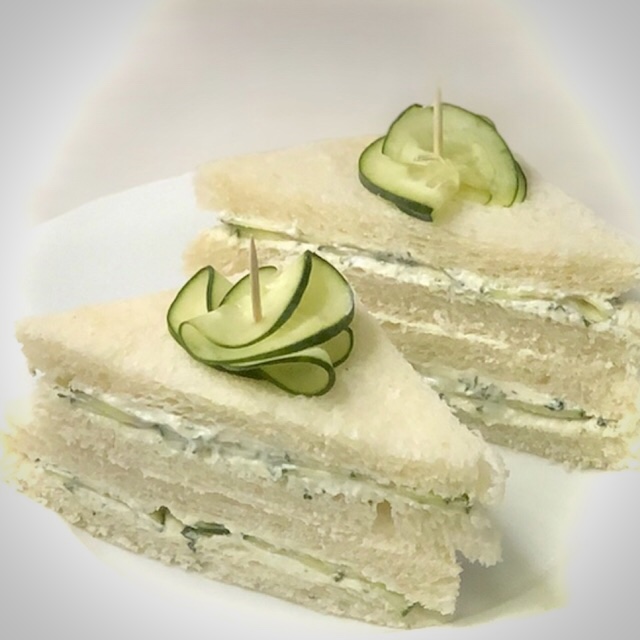 How to make a cucumber sandwich-with yogurt
Description
This cucumber sandwich is made of hung yogurt and mint. Perfectly refreshing especially for summer time!
Instructions
Crush mint leaves in a grinder jar with some ice. Ice helps preserve the green color of mint leaves 
Take a muslin cloth or any absorbent cloth. Add 1/2 cup of plain unsweetened yogurt on the center of the cloth. Bundle up the edges and hang it on top of a bowl for an hour (or till water stops dropping from it)
To the hung yogurt, add crushed or finely chopped mint leaves, some salt and some sugar to taste. Mix well
Cut cucumbers in round circular thin slices (peeled or unpeeled)
Cut the corners of white bread and apply a generous amount of yogurt
Add cucumber slices, some salt , pepper and done!
Video
cucumber sandwich, indian cucumber sandwich, vegetarian sandwich without mayonnaise, veggiie sandwich without mayonnaise, veggie sandwich with yogurt, mint cucumber sandwich, summer recipes, cooling summer recipes, easy sandwich recipes, kids sandwich recipes for summer, sandwich with cucumber